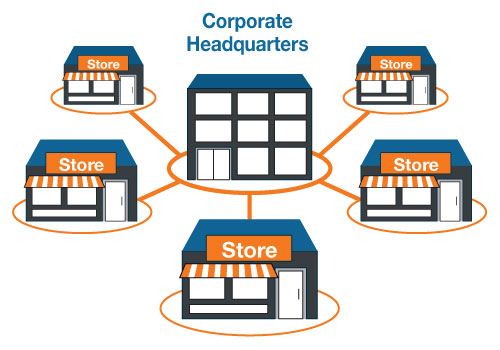 Multiple branches centralized management
• Centralized control using distributed databases.
• Each branch has a copy of the information and can operate independently without connection. Product information, prices, promotions, trade policy, security definitions, advertising, shifts, among other are defined in the central and distributed automatically and transparently to all branches.
• Transactions that are generated at each location are replicated in the central, where detailed reports of each branch, global and comparative summaries between branches can be obtained.

Performance, Security and Auditing
• Client / Server based on Microsoft SQL Server.
• Optimized to operate 7x 24.
• Unlimited products, transactions or POS stations.
• Database backup at each point of sale that can operate in local mode in case of server failure.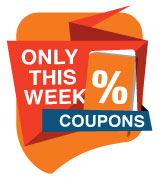 Commercial tool
• Promotions Mix and Match, discounts by hour, time range, day of the week, means of payment, etc.
• Products prices related to the number of units purchased.
• Unlimited price lists by customer, branch, voucher, fiscal condition.
• Discount coupons.
• Advertising at the point of sale.
• Customer loyalty.
• Accounts receivable with credit limits and collection at the point of sale.
• Implementation and recharging of prepaid cards at the POS.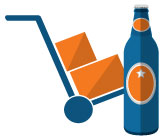 Inventory, Purchasing and Supply
• Inventory in real time with detailed record of inputs and outputs to form the existence.
• Packages and combos with formulas of composition that deduct components automatically from the inventory.
• Multiple units of measure and bar codes for control by unit and bulk.
• Capture of physical inventory by importing data, mobile collectors and returns generated by the system.
• Issuance of purchase orders with centralized and distributed emailing integrated.
• Generation of internal orders and automatic purchase orders based on point of order or prediction of future demand based on sales history.
• Control of accounts payable and generation of payment orders.
• Product costing by replacement value or balanced average cost.
• Control of production and generation of work orders for tracking of merchandise transformation processes.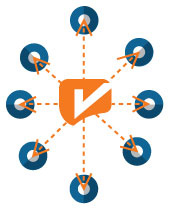 Integration with devices
• Integration with most retail peripherals of the market by OPOS support.
• Integration with price checkers and price tags printers.
• Automatic integration and update of prices to networked scales that issue labels.
• Integration with terminals for processing credit card transaction for credit / debit / EBT authorization.
• Integration with biometric readers for access control and authorizations.
• Integration with fiscal controllers and servers issuing Electronic Invoice.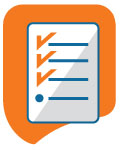 Control circuits for retail
• Administration of costs, discounts and margins and automatic prices change policies.
• Coordinated application of price changes and simultaneous update of values at the scales, checkers, labels and POS stations.
• Cash register closing control with blind tonnage of values and differences monitoring.
• Control of profitability by product, family and department.
• Control of reception of merchandise with automatic conditions of acceptance and rejection.
• Control of staff time against predefined shifts and calculate labor cost.
• Management of treasury, cash and banks centrally or distributed by branch.
• Means of payment restrictions so that they can only pay for specific products (EBT / Foodstamps).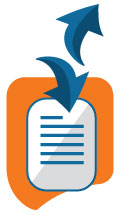 Reports and Export / Import of Data
• Initial data load from Excel.
• Export of all screens and reports to Excel, CSV, HTML, PDF, DBF.
• Scheduling of automatic reports generation and distribution by email.
• More than 500 sales, purchasing, inventory, audit and management reports.
• Query Editor for creating reports by the user.