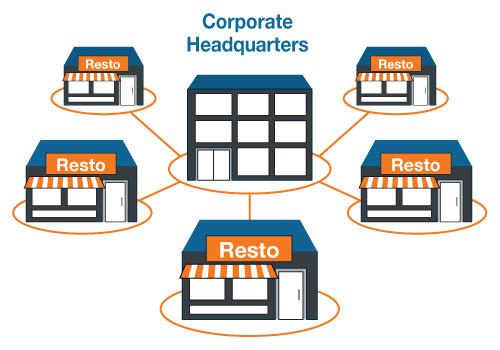 Centralized management of multiple branches
• Centralized control using distributed databases
• Each branch has its own database and can operate independently. The business information company is defined in the central and distributed automatically and transparently to all branches
• Transactions generated in each branch are consolidated into the central database where detailed reports of each branch and global and comparative interbranch summaries can be gotten.

TABLE SERVICE
Restaurants and Bars with table service.
Addition control with real - time status of the tables in a graphic plane.

DIRECT SALE
Fast food, food courts, kiosks and self-service restaurants. Express Checkout with service number printing.

BILL BY NAME
Discos and pubs with sales at the bar for a customer or account without an assigned table.

DELIVERY
Reception of orders, caller ID, and control of orders sending and orders history per customer.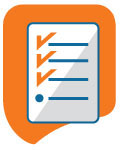 Control tool for Restaurant
• Visual table management in real time
• Division of tables by product, equally or by position
• Reservations management
• Orders to kitchen printers or interactive display
• Combos, preparations and modifiers
• Multiples processing times (entrees, 1st dish, 2nd dish, etc)
• Orders at the table with mobile terminals integrated with the application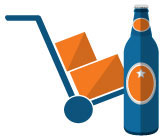 Inventory, Purchasing and Supply
• Real-time Inventory
• Recipes with unlimited levels
• Multiple measurement units for sale and purchase
• Inventory control with mobile terminals
• Generation of internal orders and automatic purchase orders
• Control of payable accounts and generation of payment orders to suppliers
• Product Costing by replacement value or balanced average cost
• Control of production and generation of work orders for tracking of merchandise transformation processes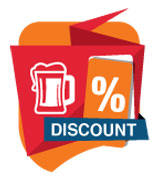 Commercial Tool
• Happy hour per product or products group.
• Promotional menus with restriction of items included.
• Promotions Mix and Match, Discount by hour, time range, day of the week, means of payment, etc.
• Customer loyalty.
• Implementation and recharging of prepaid cards at the POS.

Performance, Security and Auditing
• Client / Server based on Microsoft SQL Server.
• Optimized to operate 24x7.
• Unlimited products, transactions or stations.
• Database backup at each point of sale that can operate in local mode in case of server failure.
• Timing monitoring of in and out.
• Bilingual Support Spanish / English.
• Specific fiscal location support for USA, Mexico, Nicaragua, Chile, Uruguay, Argentina, Bolivia and Colombia.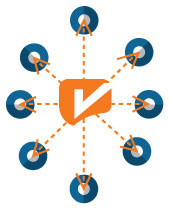 Integration with devices
• Integration with kitchen printers without limit in orders sectors or devices.
• Integration with terminals for processing credit card transaction for credit / debit / EBT authorization.
• Integration with biometric readers (fingerprint) for authorization and access control.
• Integration with fiscal controllers and servers issuing Electronic Invoice.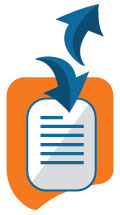 Reports and Export / Import of Data
• Initial data load from Excel.
• Export of all screens and reports to Excel, CSV, HTML, PDF, DBF.
• Scheduling of automatic reports generation and distribution by email.
• More than 500 sales, purchasing, inventory, audit and management reports.
• Query Editor for creating reports by the user.